Wedding DJ's in Houston
Congratulations on your engagement! Lets be honest, there are tons of different things pulling your attention when it comes to the wedding planning process. This is the part of your life where all your inspiration comes together to manifest into the reality that you've been waiting for! We're certain that you've given thought to the music at your reception and ceremony, right? After all, if you've been reading wedding inspiration guides through out this process, you know that the music is one of the most important parts of your wedding in Houston. Music plays a role in the first dances, the toasts, when the bride walks down the aisle...it's safe to say that it adds a lot to the experience. Without music, your wedding would be quite dull, and that's why it's important to find the right DJ for your wedding in Houston. With all of the amateur DJ's out there who think they can hook up their iPod and go...you're going to want to follow some guidelines to ensure that you get a fantastic DJ in Houston. We're here to let you know about all of the different things you're going to want to keep in mind in your search for a wedding DJ in Houston. After all, staying organized will help the entire process run smoothly, and that's what you want when it comes to your peace of mind. Here are some of the things you're going to want to keep in mind when looking for a wedding DJ in Houston.
You might be wondering..."Where do I start with finding a DJ in Houston?". One of the first things you're going to want to do is gather a list of potential wedding DJ's in the area of your wedding, and we recommend doing this by exploring all of your avenues. Word of mouth from recently married friends and family is always solid advice to lean on, while other wedding vendors are also sure to have great advice on people they've worked with before. It's always a great idea to check out all of the different review sites to ensure if potential companies are reputable and able to commit to your standards. Every professional DJ should have a website in this day and age, and you'll be able to ascertain a lot from this aspect of their business. Schedule an interview with these potential DJ's and get ready to ask questions! This is the only way to finally decide which person is right for the job. Meeting face to face is important, because this is someone who is going to be attending your wedding. Ask them about their contract, what it entails, how many weddings they've performed at, and if they've ever performed at your venue before. All of these things can make a big difference when it comes to what you're looking for...so speak up! Listen to your gut, and you're sure to pick a professional DJ who provides exceptional service to your Houston wedding.
The Best in the Area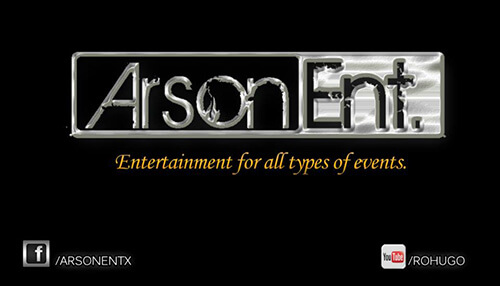 Go back to the events page.